Background
Environmental Practice' was developed for skilled workers and was in response to a Declaration of the World Health Organisation Conference on Health & Environment for countries "to implement environmental practice".

The authors of this report approached an Awarding Body, ncfE, and wrote a level 3 programme for them called 'Certificate in Environmental Practice at Work'.
The learning materials for Environmental Practice were piloted among SME's by Groundwork in 2 areas of Lancashire, England. These developed activities that are appropriate for people at work at level 3. These include supervisors, team leaders, union representatives, technicians and certain skilled workers. According to the QCA this is "competence in a broad range of varied work activities performed in a wide variety of contexts, most of which are complex and non-routine."
There are few opportunities to develop appropriate skills for workplaces with layers of roles and responsibility. With the help of GMB trade union, this pilot was organised to develop the EP Programme in an online format and demonstrate how social partnership can help implement better environmental practice in the workplace. EU funding was obtained to use this pilot as an 'Appraisal Group' to help SMEs in the Wirral area of NW England.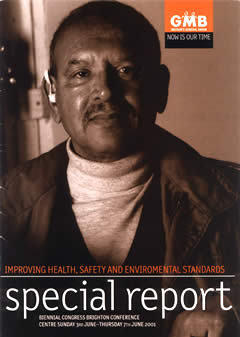 The GMB nationally adopted the Environmental Practitioner Programme at their Biennial Conference
Pilot
The GMB NW arranged for a small group of union representatives and managers from two large local companies (Owens Corning and Pilkingtons) to meet fortnightly over a period of several months at their Learning Centre in St Helens. Participants used CDs and the web to access and test the learning materials.
Working together, they gave detailed response to the appropriateness, usefulness and clarity of the activities. They came up with a range of proposals to implement environmental practices, based on environmental principles such as precautionary principle, cleaner production, waste minimisation.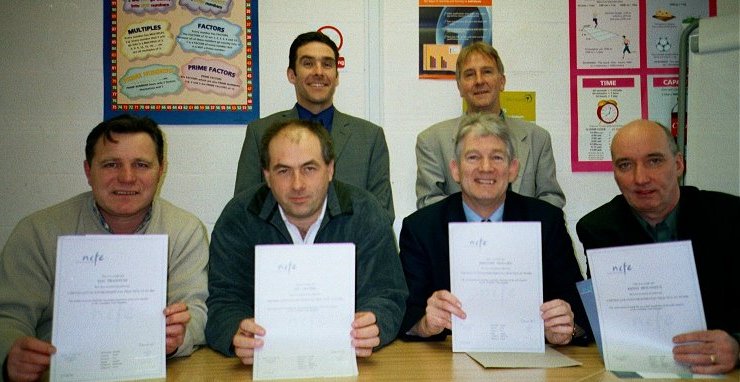 Each of the participants achieved the nationally recognised Certificate in Environmental Practice

Result
The online learning materials were altered to take account of the suggested changes. The Awarding Body has since changed the Award so it is more suitable for junior managers in SMEs. The Environmental Practitioner Programme remains broadly the same, with the emphasis on a wider range of people at work implementing environmental practices.
Full Report of EPP Pilots in UK (pdf)